Okanagan ValleyView Homes puts a special touch in each project that we take on. We know that a family wants to be proud of the home they live in, so we take pride in building that home.
Meet Martin Little – Lead General Contractor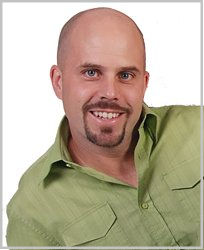 "From my first days working as a construction labourer over 25 years ago, I have consistently realized my objective of bringing in my projects on time, under budget, and with the highest quality construction as possible. As a motivated, knowledgeable and highly competent individual, I am thrilled to be heading up the team at Okanagan ValleyView Homes, Inc."
More about Martin and the team …
Martin has been trained by, and worked with, many of the finest home builders in Canada. He has been involved with every aspect of home building, right from the planning stages through to completion – right from laying the foundation to painting the final coat of paint.
He has developed wonderful relationships with numerous other contractors, builders and tradesmen. This gives Martin the capability of building the perfect team, with specific qualifications, for each individual job.
Experience, knowledge and caring are what differentiate Okanagan ValleyView Homes from other builders. And it's the satisfaction of a job well done during each step of the building process that ensures quality in the end result.
With a 100% satisfied customer ratio, Okanagan ValleyView Homes has earned trust with our customers through honesty, integrity and hard work. This is clearly demonstrated by the fact that our business is built solely through word of mouth and referrals.
Whatever your construction needs are, give Okanagan ValleyView Homes the opportunity to provide your family with a special home you can be proud of!